Parents can be the rationalization of our worst memories or the purveyors of our identities – in some cases, they are one and the same. This is pretty much the consensus for on-screen parents too — often they are barely notation in their own right, only serving as either a hindrance or a helping hand in the protagonists' journey. It is easy to forget that the people who raise us aren't there to just contribute to our weft minutiae or remoter our own story arcs.
After the height of the pandemic forced many parents and children into closer proximity than overly before, a newfound accent has been put on the matter of these relationships, and what they might squint like in the modern world. Inverse to that, how parents negotiate the relationship with their children, and how it affects their identities. They are people first — ones who have their own desires and failures that we often goof to put into perspective, preoccupied with our own narrative.
This year's London Mucosa Festival screened several films that focused on the relationship between parents and children – specifically, portraying parents as people and demystifying the role of a parent, putting them at the front of their own narratives and exposing layers to them that they were not unliable surpassing on film. Three films in particular come to mind that highlight this matter in starkly variegated but constructive ways: Charlotte Wells's Aftersun, Darren Aronofsky's The Whale, and James Morosini's I Love My Dad.
Aftersun follows Sophie (played at 11-years-old by Frankie Corio) as she reminisces well-nigh a holiday to Turkey she took as a child with her young father Calum (Paul Mescal). A trip where they are mistaken as siblings and rife with as much mismatch as there is genuine love, it is a personal exploration for Sophie as she tries to reconcile and understand the man her father was. The mucosa is driven by the wonderful performances given by the two leads, but Mescal's quiet pain as a struggling father who only wants the weightier for his growing daughter truly pushes it an uneaten mile, making for a truly engrossing watch.
He juggles his "dad" persona poorly in front of his daughter, and it is easy to reservation the cracks of Calum's struggles the longer the vacation goes on. On top of that, the use of a digital camcorder to frame the trip is a throwback that possibly hits far too tropical to home for people who grew up in the early 2000s, which makes the viewing wits expressly relevant to those who are currently trying to have families of their own, and possibly painful as they reflect on their own parents.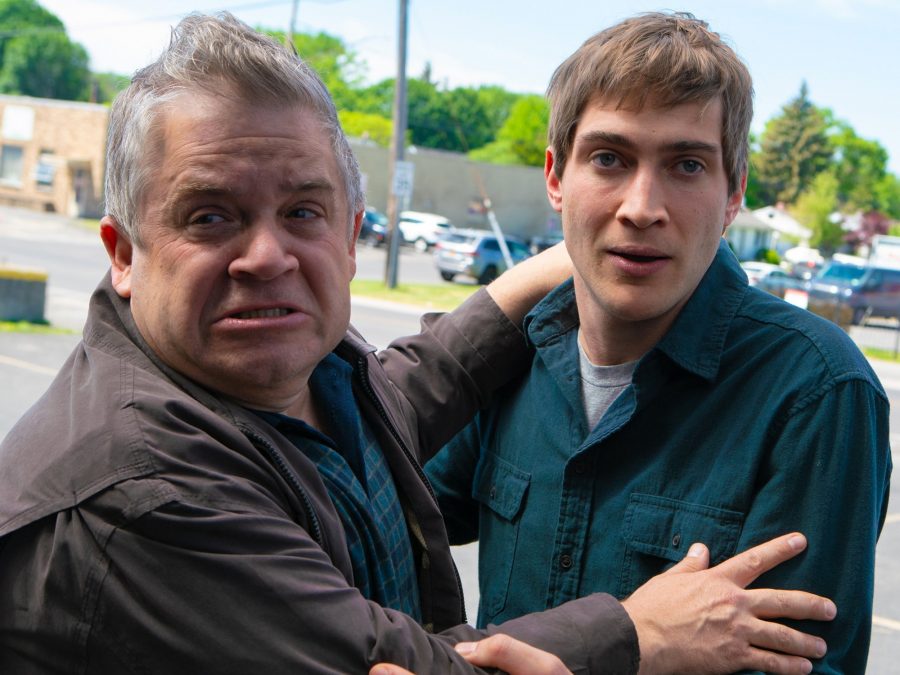 The Whale takes a much increasingly uncontrived approach, focusing specifically on Charlie (Brendan Fraser) as he struggles with his morbid obesity while trying to reconnect with his teenage daughter Ellie (Sadie Sink). Devastating to scrutinizingly an excessive amount, the mucosa takes a painful squint into what caused Charlie's demise in health and his estrangement from his daughter.
Fraser takes the lead in this mucosa without an unfairly long hiatus from the industry and proves his vicarial chops — Charlie may have failed in his traditional father role, but his personhood does not stop there as he tries to ventilator happiness outside of societal expectations. It truly brings up the question of how much must a person sacrifice for the happiness of their children, and if it is worth the eventual proceeds in the future. Wrapped virtually by allusions to religion and the archetype literature typesetting Moby Dick, it is a powerful watch that speaks to the emotional harm parents can both wits and inflict.
By far the lightest entry of the three films, I Love My Dad is a cringe spectacle washed-up right. Chuck (Patton Oswalt) catfishes his son Franklin (Morosini), posing as a waitress named Becca without he is obstructed on all social media and powerfully ignored on undeniability as well. Having had a bumpy relationship since his son was younger, Chuck's misguided act to reconnect with him is painful to watch but there is still a sad understanding in his actions. His desperation is fueled not only by the want to alimony his father-son relationship, but moreover by the fact that he is fundamentally not a good person. It is an villainous truth that drives the plot forward, plane as people virtually him want him to stop this rather diabolical plan. His personhood is what makes him a bad parent, which then causes for some funny conclusions and a natural separation from his role as a supposed father.
The movies highlighted are not the limit to this burgeoning genre of films, and there are other explorations of parenthood to be found outside the role of a cisgender white father. Nikyatu Jusu's Nanny is a tightly personal but widely understood mucosa that portrays its main weft as a woman as much as she is a mother. Sebastián Lelio's The Wonder, Joanna Hogg's The Eternal Daughter and Florian Zeller's The Son reverberate this pattern, while outside the LFF programme, breakout hit Everything Everywhere All At Once by The Daniels focuses on mother-of-one Evelyn Quan (Michelle Yeoh) and her questions regarding her life path.
With the number of films on this topic that have popped up during the festival and outside of it, the influx in separating parents from their parenthood might signal a recent reconsideration of the people that raise us. A person's individualism does not disappear the moment they wilt a parent, and that is increasingly than okay – seeing increasingly films explore the interiority of the people who shape our understanding of the world is as unconfined as it is poignant.
The post Struggling fathers take the spotlight at this year's BFI London Mucosa Festival appeared first on Little White Lies.