Message of Tolerance Reverberates in Joe Bell (2021)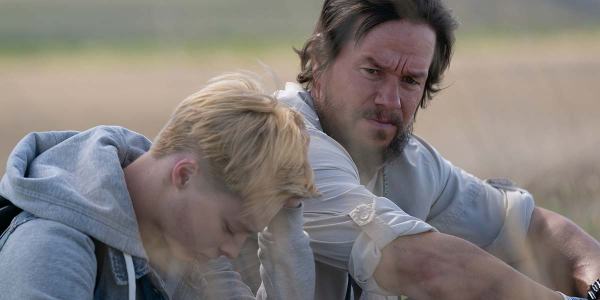 [embedded content]
Synopsis
From filmmaker Reinaldo Marcus Green ("Monsters and Men"; upcoming release "King Richard"), along with the Academy Award-winning writing team behind "Brokeback Mountain" (Diana Ossana & Larry McMurtry) and Academy Award nominee Mark Wahlberg, "Joe Bell" tells the intimate and emotional true story of an Oregonian father who pays tribute to his gay teenage son Jadin.  Embarking on a self-reflective walk across America, Bell speaks his heart to heartland citizens about the real and terrifying costs of bullying.
The Good
Mark Wahlberg is quite natural here, resolutely believable as Joe Bell.  He never seems to be out of step in terms of how we believe this man talks, behaves and interacts with others.   His soul-bearing and heart-breaking conversation with a country sheriff (brilliantly played by the great Gary Sinise), who also has a gay son, brings spontaneous tears. Leastways it did with me.
The Bad
This is not a bad component of "Joe Bell".  It is, however, a dynamic presented in the movie that is open to personal perspective.
Based on a true story, Joe Bell is a common working man living a simple life with his family in a small Oregon town.  Eldest son Jadin (Reid Miller) shares a long-harbored secret with his dad.  He's gay.  While not stridently rejecting his teenage child, Joe believes that he'll "grow out of it".
These scenes of Jadin confiding in his father, and several that follow this pivotal moment, are clearly intended to depict Joe as a close-minded homophobe.  I have a different perception.  I see Joe as doing the best of which he is capable navigating uncharted and enormously emotionally charged waters.  While certainly not diving "all in" with unbridled support at the news that his son is a homosexual, Joe processes and deals with this startling information the best that he can.   We never witness him spewing hate, nor shame, upon Jadin.
Connie Britton shines brightly……again
Special commendation imperatively goes to the multitalented, and ever underappreciated, Connie Britton.  Her investment in portraying Joe's wife, Lola, is completely authentic and deeply affecting in it's quiet power.   Britton's extraordinary personification of an "ordinary" spouse and mother is absolutely critical to any enduring resonance of "Joe Bell".
Message most effective when not forced
Though occasionally heavy-handed and overly melodramatic, "Joe Bell" accomplishes what it sets out to do.  That is, imparting a message of, if not full acceptance, then abiding tolerance.
There comes a time when Joe faces a devastating reckoning.  He is forced to reconsider and reevaluate the manner in which he regarded his boy.  It pushes Joe to extreme measures.  Thus, this story's driving thrust of not despising nor bullying those who do not present like us is the recurrent theme throughout the balance of the film.
Overall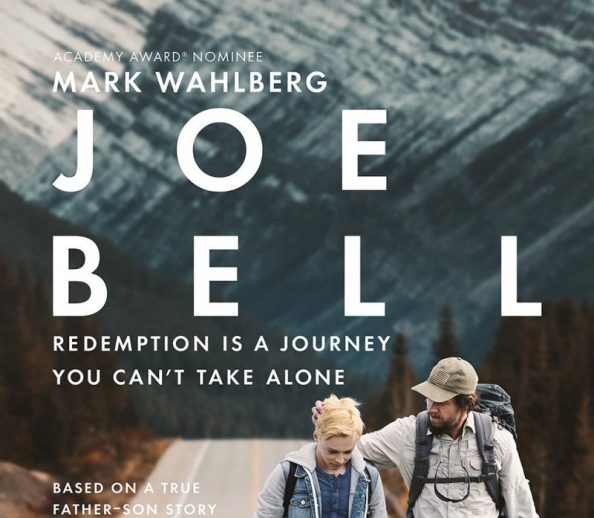 It is never incumbent upon us to celebrate, nor embrace, anyone or anything.  This is, for all-time, choice born of our own individual free will.  We can not hate.  Nor foster it.  We can not harm.  Nor advocate such.
Herein is the space I inhabit.  Live and let live.  Peaceful coexistence.  It is not mandatory that I be your best friend.  I must regard you as a fellow human being inherently deserving of common respect.
We are fully aware that each of us does not nurture this primary principle in our hearts.  May that day come that we all do.
One day soon.
I invite you to enjoy all of my eclectic film reviews as "The Quick Flick Critic", continually updated at https://thequickflickcritic.blogspot.com
Message of Tolerance Reverberates in "Joe Bell" (2021)
Acting -

7.5/10

Cinematography/Visual Effects -

7/10

Plot/Screenplay -

6.5/10

Setting/Theme -

6.5/10
Message of Tolerance Reverberates in "Joe Bell" (2021)
Though occasionally heavy-handed and overly melodramatic, the new film "Joe Bell" accomplishes what it sets out to do.