A Closer Look at Noah Cyrus and Miley Cyrus' Relationship
Who is not familiar with the Cyrus clan?! This is the family where music meets mayhem and of course, chaos! And all mixed together becomes a great chorus. All of it began with the rise of Billy Ray Cyrus's fame. The dude with the coolest mullet ever! The legendary country music fold who took the world dancing with his guitar strings. And also, the dad joke master. His music and his dad abilites make him the coolest father ever! Heartthrob from 80s, the king is still going stronger than ever with his talented genes running into his children.
And of course, who does not remember Hanna Montana aka Miley Cyrus. The pop sensation of the Cyrus family, Miley is just another fame from the Cyrus clan. The queen of amazing tunes and great performances, Miley is one of the famous Cyrus from the family. Then comes the mamma, Tish. A secret rockstar responsible to sail the Cyrus ship smoothly. The family tree does not stop here. There are many more members we must know about. There is uncle Randy or we better call him Rocking Randy! FYI, he claims to have invented the air guitar! And has been strumming the chords with his imagination. For whatever you need, Randy is your guy. The coolest uncle ever! Then there are Miley's younger siblings including Noah and Braison. And today, we are dedicating our article to the best sibling's duo, Noah Cyrus And Miley Cyrus.
Is Noah Cyrus Related To Miley Cyrus?
source: google.com
Two incredible sisters, Noah Cyrus and Miley Cyrus. They are absolutely related by blood. The dynamic duo is famous for their music skills and quirky style. The talented sisters have taken music by storm, literally!
Read Also: Why Does Noah Cyrus Shave Her Eyebrows?
Frist up, we have the elder sister, Miley for you. Famous from her hits like Wrecking Ball and Party in the USA. Miley is the true rockstar who followed her daddy's footstep and has been rocking the music world since the childhood. Her bold fashion choices have made her even more famous. Her knacky attitude always keeping her in the limelight. But let us break it for you. Under all that fashion and glam, she is a gentle elder sister to the princess Noah. Herst of gold and all is what this sister has for her little sibling.
Noah Cyrus, the younger sibling of Miley is just her little princess. Noah Cyrus and Miley Cyrus relationship is stronger than ever! Her voice so beautiful that you might even skip a beat! Her style, elegance and quirkiness are all just the perfect combination! Her music like her dad and sister will make your feet dance on their own! Their connection together is really cool and special.
5 Facts About Noah Cyrus and Miley Cyrus Relationship
The duo is pretty famous. We have all seen them grow up. From childhood to now, both the sister grew together and stronger. And yes! Let us not forget the iconic Miley Cyrus and Noah Cyrus Jolene! When the sister walked on the stage hands in hand, rocking Jolene.
Here are some hidden facts about Noah Cyrus and Miley Cyrus relationship that you might be unaware of.
Support system- Both the girls agree to be each other's support system. Unlike some other siblings. These two are extremely close and supportive of each other's careers. Often seen praising each other's work and trying to lift up.
Age gap- 1992 born Miley and 2000 born Noah might have some age gap between them but both of them are still extremely close to each other and share similar interests and skills.
Social media shenanigans- The Cyrus clan have a playful social media. Often seen posting the funny content together. Both the sisters enjoy and collaborate together.
But first, family- Despite their busy schedule, Cyrus clan has given the utmost importance to the family time. Both the sisters ensure to take out time and have been seen together.
Aspirations- Both Noah and Miley have same musical aspirations. However, Miley was the first one to achieve musical success. Noah followed her footsteps and soon became the sensation in music world.
Read Also: What Is The Relationship Between Noah Cyrus And Miley Cyrus?
Do Miley Cyrus and Noah Cyrus have the same parents?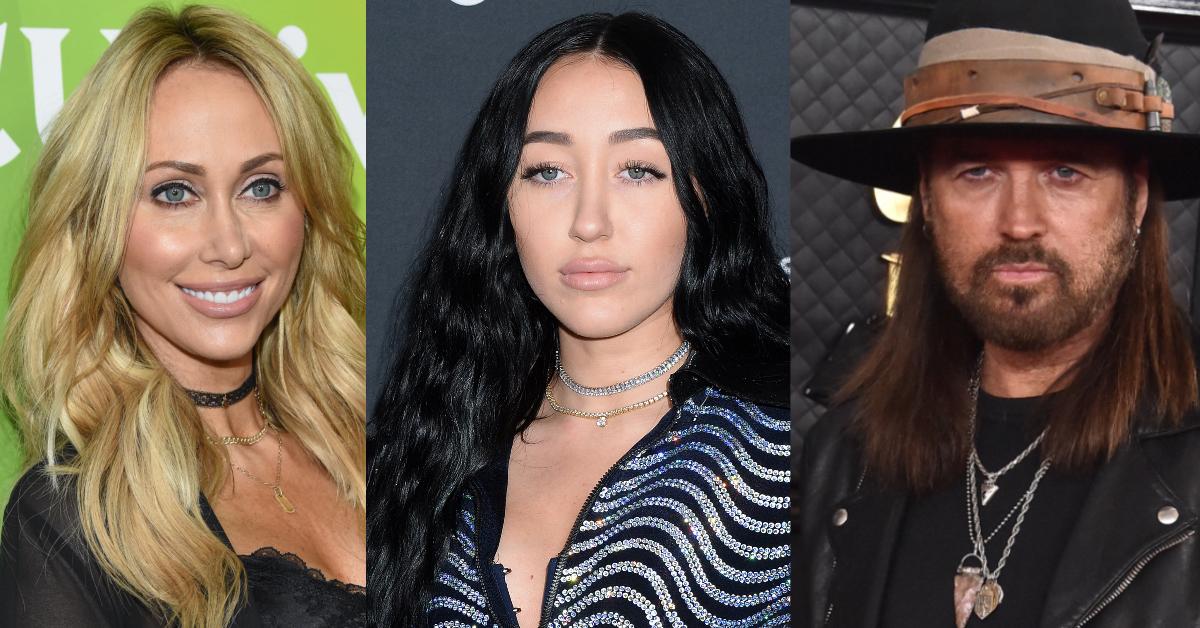 source: google.com
Miley and Noah Cyrus parents are same. Miley Cyrus who was actually born as Destiny Hope Cyrus and Noah Cyrus have the same parents. Tish Cyrus and Billy Ray Cyrus who were married in 1993 got recently divorced in 2022. Tish had married Dominic Purcell in 2023 and has been living happily with him since then.
Is Noah Cyrus a half-sister?
Noah and Miley both have the same parent, Tish and Billy Ray Cyrus which makes them full siblings. However, the internet is divided over them being full or half-sister. When both the parents are same, it is only safe to call them full sister.
Sonali Tomar