UPCOMING FASHION EVENTS IN OCTOBER22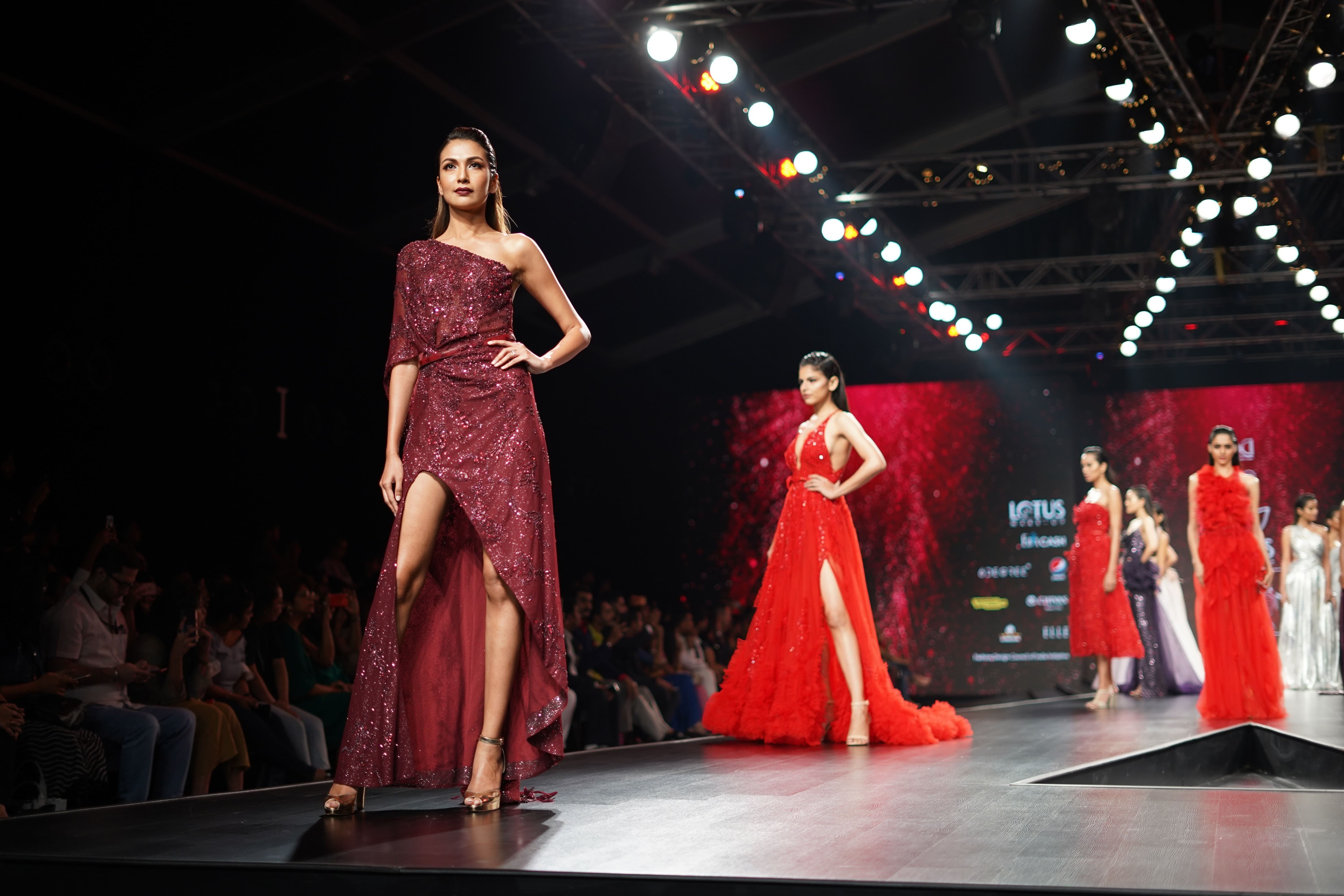 When we talk about fashion, it all sums up to the glamour and trendy things going around the clothing sector. Change in trend comes with the change in season. Trend is set when a fashion company releases it's clothing style which is spread among the people at a specific time and place. Fashion expresses taste and style of a person as well as it represents the season through clothing. YouTube videos and fashion blogging is one of the prime medium through which people communicate their style to other ones. October is around the corner and we are here with the list of upcoming fashion events to celebrate a change in clothing trends. So, mark the dates in your calendar mentioned below and stay updated on fashion trends.
October'22 National consignment day
USA celebrates Consignment day on the first Monday of the month of October every year from 1950's. On this day, people gather at the consignment store and sell their clothes at a differentiated price. It was introduced by a online consignment store to promote the method which took consideration by non-profit organizations. This day is also promoted to have a sustainable fashion and getting back something kind of old school in new generation. Non-Profit Organizations and religious organization see it as an opportunity to aware people about charity and reselling for their clothes at a differentiated price would help them to raise the funds by this NGO's changes the optics of the trend. Most of the religious groups and NGO's participate on this day. The word itself states that handing over something to a person who can take care of it. This day was found out by the Real Real Company which usually deals in luxury consignment to promote consignare .
Image source:- homefamily.net
October'22 the Manhattan Show
It is one of the largest and greatest vintage fashion collections that take place in New York City. Two days of event, more than 90 dealers showcase their Vintage clothing collections which represent every era, style and point of view through their clothing styles .Whether you are an avid collector, a novice collector or someone looking for great vintage collection. Manhattan invites you to experience the extraordinary world of vintage. The Manhattan show likely to happen thrice a year. The Manhattan Show has something for everyone who goes there i.e. every eye and every budget whether you are merely looking for something or you are a specific collector. It's not just about finding cool old clothes that no one else has, but also about giving used clothing a second chance. It will be organized at Metropolitan Pavilion, New York . Here, you can search for fashion from century to century and all the decades laying in between.
Image source: eventbrite.com
'22 Fashion Week Chicago
Here comes the another fashion week with a keen aim for which it started i.e. economic development in the area of fashion design , modeling and merchandising by providing platform to the independent designers, producers and models. Compared to New York or Paris fashion, Chicago just has that extra something. What makes Chicago fashion special is its value of inclusivity. Thanks to Chicago, The Midwest is seeing a well-lit and impactful fashion direction. Experience The Shows at Water Tower Place on Chicago's Magnificent Mile. Individual's brand lifestyle tells the story through their clothing style in order to revere their distinct, embracing and adorning fashion which provides fashion style from all over the globe .
Image source: fashionbarchicago.com
October'22 Annual Permian Basin Recycling Fashion show
Annual Permian Basin Recycling Fashion Show is going to held in Texas based on the theme of "Denims and Diamonds" which is celebrating beaming, mod fashion. Events evening showcase their recycled, reusable fashion designs to make people aware about the recycled clothes. This event invites artists allover from Permian Basin. It is to be organized in Odessa Marriott Hotel and Conference room.
Image source -eventbrite.com
International Fashion And Jewelry And Accessory Group
The IFJAG organizes events exclusively for large-volume buyers of fashion jewelry and accessories in private showrooms to provide an ideal buying environment. The most unique buying experience is offered by a platform of premier manufacturers, designers, and importers of fashion jewelry and accessories from around the world. Likely to happen four times a year in major cities of USA. IFJAG is clear about their goal i.e. fashion meeting comfort .Buyers and sellers come across the globe in an environment where they can buy or sell without any hustle or bustle. Providing private showrooms Hotel Rooms brings in the unique trade show. It'll be starting from of October'22 to October'22 at Embassy Suites Dallas - Near the Galleria 14021 Noel Road Dallas, TX.